In this series, The Female Quotient and Deloitte are putting a spotlight on 25 women at the forefront of the cyber revolution, amplifying their career advice and sharing their insights on how the industry will evolve in the future. Their stories are proof that behind every functioning society is a woman in cyber.
Vice President of Business Development and Strategic Alliances, NightDragon
Cybersecurity Strategic Planning Manager, General Motors
Chief Information Security Officer,
HP
GVP, Security Business & Strategy,
Juniper Networks
SVP, Chief Information Security Officer,
UL Solutions
Partner,
 Deloitte Netherlands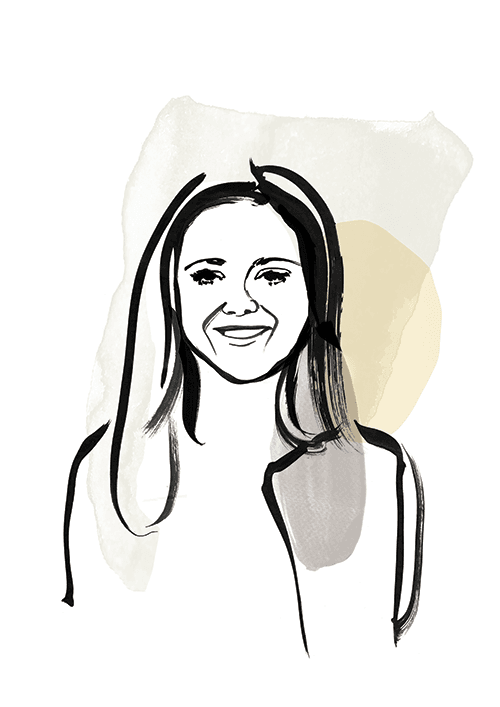 Senior Manager,
Deloitte UK
Partner,
Deloitte Switzerland
Chief Information Security & Data Officer, Bristol Myers Squibb
Partner at Deloitte Risk Advisory, Amsterdam, Netherlands
Chief Information Security Officer, Sailpoint
Director,
Deloitte Germany
Executive Director of Cyber Security, Government of Canada
Senior Vice President, Unit 42,
Palo Alto Networks
Director of Joint Defense Cloud Program, Department of National Defence, Canada
CEO & Founder,
Interos Inc.
Senior Director of Global System Integrators, Exabeam
Read the full series of women in cybersecurity
After graduating from Central St. Martin's London, with her MA, Caroline has worked as an illustrator for clients worldwide.
Her illustrated work, combines beautiful inky flourishes in an endless exploration of trial and error. This is at the heart of Caroline's process – she believes in making marks and embracing "happy accidents" in order to retains fullness of character and spirit. This helps her work exhibit a loose control which is full of energy.